info@nylanguagecenter.com
NYLC's Midtown school is conveniently located in the heart of Manhattan and is just steps from Times Square, Macy's Herald Square, Penn Station, and the Empire State Building. The school has Wi-Fi internet access, and computer kiosks. As the location of our corporate offices students will have easy access to the full range of our services.
Class schedules will vary depending on the level of the student.
Programs Offered at This Location:
Contact:
NYLC Manhattan - Midtown
226 W. 37th Street, 11th Floor (between 7th & 8th Aves.)
New York, NY 10018
Walk-in-Hours
Monday - Thursday: 8:30am - 7:45pm
Friday: 8:30am - 6:00pm
Saturday: 10:30am - 2:00pm
How to Get Here:
NYLC's school in Midtown is just steps from Times Square and Penn Station. Our Midtown school is open on weekdays from 8:30 am to 7 pm and on Saturdays from 10 am- 3 pm. NYLC-Midtown has a modern student lounge with internet access.
Email us
if you want us to send you driving directions by email.
Facilities
Wifi Internet

Computer Kiosks

Computer Room

Student Lounge
Silvana Borges
Manhattan - Midtown
"I had a great time in this School. Good teachers, good activities inside and outside, amazing classmates. It was an excellent experience. Come here too! I hope to see you soon. "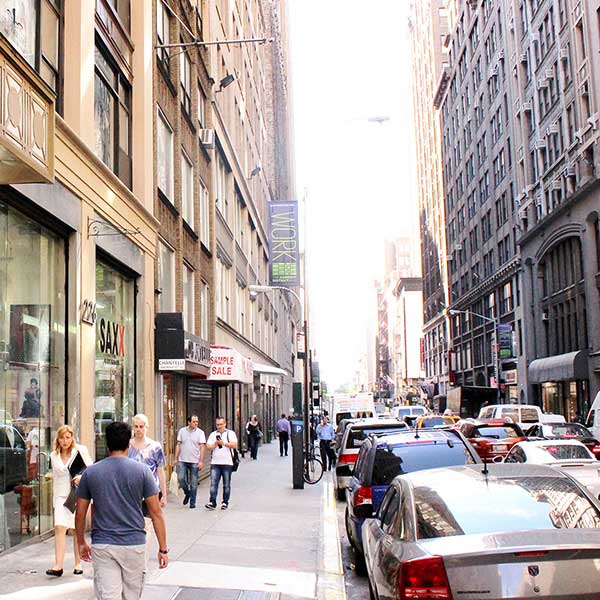 Javier Bascunan
Manhattan - Midtown
"Aprendi mucho!! llegue con un nivel muy bajo de ingles y regreso a mi pais con la seguridad de que me puedo desenvolver y mantener una conversacion en Ingles."
francisco Javier Vacas
Manhattan - Midtown
"A very nice experience studying in NYLC. Good Teachers, classes and building, I hope repeat experience again. "
Lilia
Manhattan - Midtown
"I had just a short stay at NYLC but i really enjoyed it. Great teachers, high level of teaching and great after-class activities"
Giulia DAmico
Manhattan - Midtown
"La miglior scuola in Midtown dove poter far pratica e migliorare il proprio inglese. Personale preparato e lezioni dinamiche e attive. Grazie a questa scuola ho potuto conoscere persone fantastiche e mi sono divertita un sacco. La consiglio vivamente :)"
View More Testimonials
Our Locations:
Getting Started:
Request Information:
Leave field empty