info@nylanguagecenter.com
NYLC's Midtown school is conveniently located in the heart of Manhattan and is just steps from Times Square, Macy's Herald Square, Penn Station, and the Empire State Building. The school has Wi-Fi internet access, and computer kiosks. As the location of our corporate offices students will have easy access to the full range of our services.
Class schedules will vary depending on the level of the student.
Programs Offered at This Location:
Contact:
NYLC Manhattan - Midtown
226 W. 37th Street, 11th Floor (between 7th & 8th Aves.)
New York, NY 10018
Walk-in-Hours
Monday - Thursday: 8:30am - 7:45pm
Friday: 8:30am - 6:00pm
Saturday: 10:30am - 2:00pm
How to Get Here:
NYLC's school in Midtown is just steps from Times Square and Penn Station. Our Midtown school is open on weekdays from 8:30 am to 7 pm and on Saturdays from 10 am- 3 pm. NYLC-Midtown has a modern student lounge with internet access.
Email us
if you want us to send you driving directions by email.
Facilities
Wifi Internet

Computer Kiosks

Computer Room

Student Lounge
Eemil
Manhattan - Midtown
"Studying at NYLC was so much so fun. I made a lot of new friends and also improved my English along the way. Staff was friendly and supportive! "
Romina
Manhattan - Midtown
"Thank your for everything.This my first time in New York and I love it because I visited new places and in NYLC I got the chance to improve my english."
Jose Javier Solvas Morcillo
Manhattan - Midtown
"I studied in NYLC for eight months and it was one of my best experiences in my life. I could improve my English with amazing teachers and visit many interesting places with the rest of my classmates in NYC. This School changed my perspective of my life and now I feel prepared to develop my job with more skills in..." view all »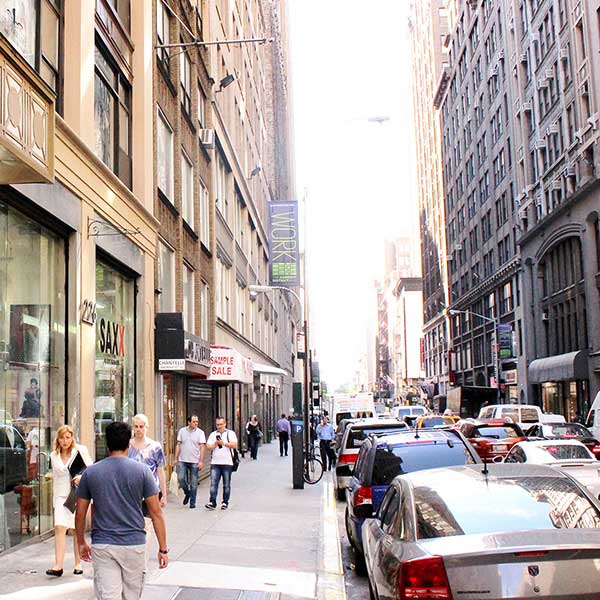 Lizeth
Manhattan - Midtown
"I enrolled for a 1 year classes and my English has significantly improved since I started at the begging of the year. The staff is always helpful and are willing to solve your questions. I have made many friends and learned about many cultures. I totally recommend the school."
Adrienn Bakos
Manhattan - Midtown
"I had a really great experience studying at NYLC. When I came here everybody was very open-minded, and helpful. The teachers approach is holistic and they are well-prepared, so if you choose a course you will probably study more than you expect. At this period in my life I learned a lot, not just about English, but..." view all »
View More Testimonials
Our Locations:
Getting Started:
Request Information:
Leave field empty