info@nylanguagecenter.com
NYLC's Midtown school is conveniently located in the heart of Manhattan and is just steps from Times Square, Penn Station, and the Empire State Building. The school occupies two floors and has a modern student lounge with Wi-Fi internet access, computer kiosks, and kitchenette. Our corporate offices are also located there. Students have easy access to the full range of our services.
Programs Offered at This Location:
Contact:
NYLC Manhattan - Midtown
226 W. 37th Street, 11th Floor (between 7th & 8th Aves.)
New York, NY 10018
Walk-in-Hours
Monday - Thursday: 8:30am - 7:45pm
Friday: 8:30am - 6:00pm
Saturday: 10:30am - 2:00pm
How to Get Here:
NYLC's school in Midtown is just steps from Times Square and Penn Station. Our Midtown school is open on weekdays from 8:30 am to 7 pm and on Saturdays from 10 am- 3 pm. NYLC-Midtown has a modern student lounge with internet access.
Email us
if you want us to send you driving directions by email.
Facilities
Wifi Internet

Computer Kiosks

Computer Room

Student Lounge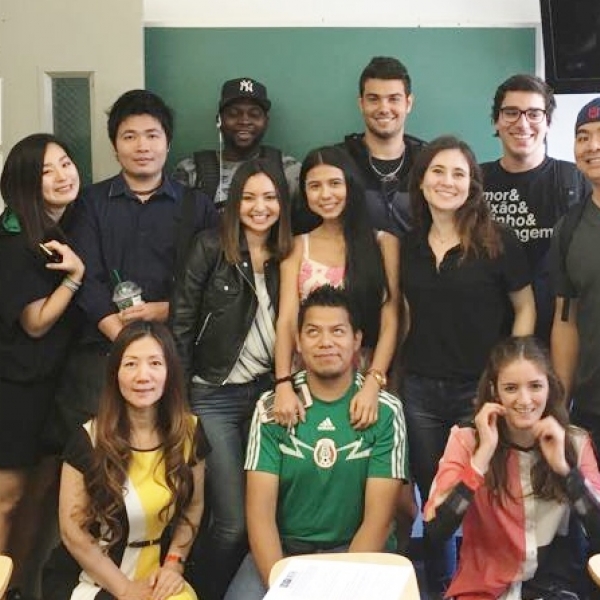 Nadia
Manhattan - Midtown
"Tres belle experience. jai fait de belle rencontre dans cette ecole . je retien que du positive. bonne ambiance"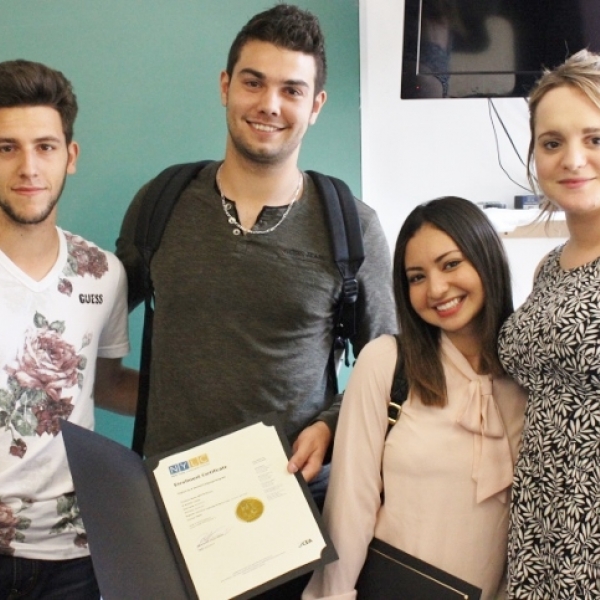 Maxime Biette
Manhattan - Midtown
"J`ai passe 3 mois super dans cette ecole, j'ai fait de reel progres grace a de tres bon prof. Vous rencontrerais beaucoup de personne de toute culture, vous vous ferez beaucoup d'amies. l'ecole organise tres souvent des evenements qui sont a faire. Si vous devez choisir une ecole vous pouvez choisir celle-ci sans..." view all »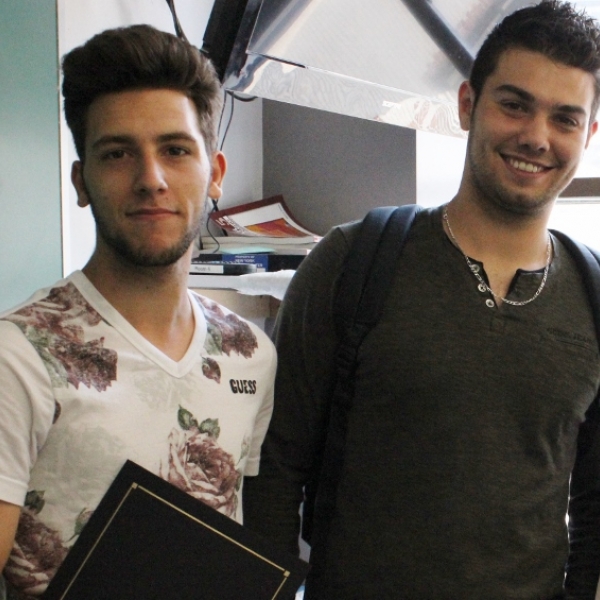 Bruno
Manhattan - Midtown
"Tres bonne ecole, en plein Manhattan, tres bon professeur et une bonne ambiance. ce fut une tres bonne experience et l apprentissage se fait tres bien et tres vite."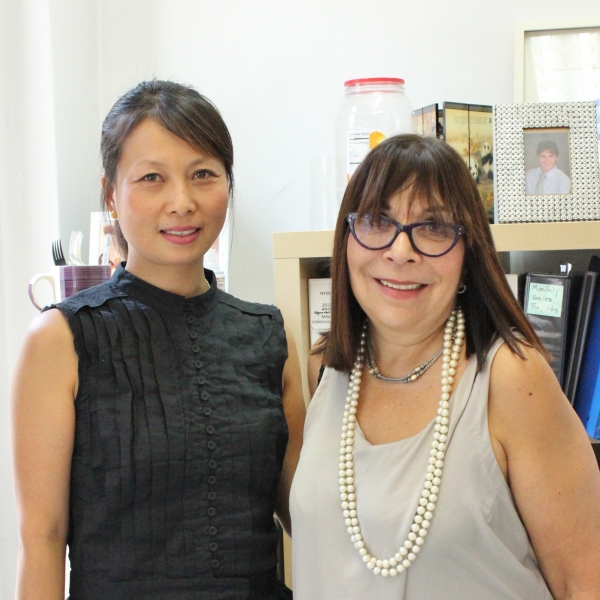 Unie Liu
Manhattan - Midtown
"Today is my last day, I am definitely feel happy, but a little be sad to leave for China because I have studied in there a full year. After one year studying English, I have improved a lot without of any thing to communicate in English with native speaker. On the other hand, what I want to express I love the teachers..." view all »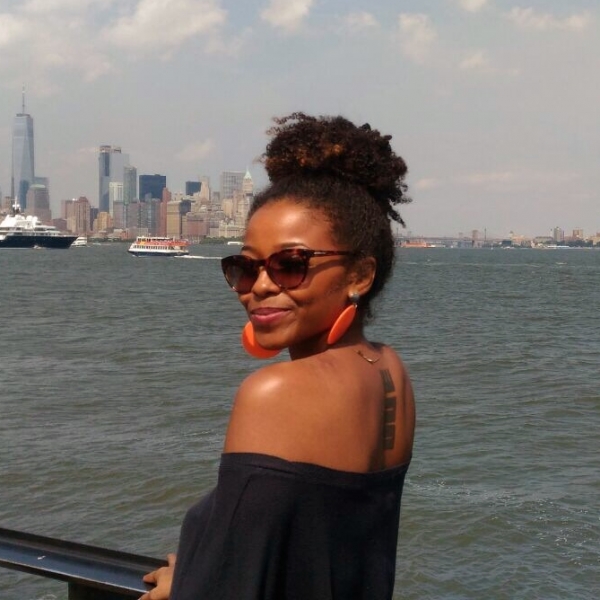 Viviane de Paula
Manhattan - Midtown
"The school is so good. The students are kind and very diverse, and the teachers are excellent and dynamic. I spent 21 days in this school and It was a great experience for meeting people all around the world and, even it was a short period of time, I improved my English a lot. The school offers everything that the..." view all »
View More Testimonials
Our Locations: