Getting Started:
With four branches in one of the most dynamic cities in the world, NYLC offers unparalleled English language instruction to students of all levels. Founded in 1985, NYLC has established itself as one of the largest and most respected English language schools in the New York area. Each year, we help thousands of students from over 100 countries not only learn English, but live English. Whether you call New York your home or will be visiting New York from abroad, you will find that our economical and convenient courses make NYLC the ideal choice for your language education. Additionally, the staff at NYLC works to ensure that your student experience in New York is enjoyable, valuable, and unforgettable.
Why NYLC?
Whether you're looking for a rich cultural experience or superior language education, you'll find both in the exciting environment of NYLC. Here are some of the reasons you'll be glad you chose NYLC:
Request More Information
A Wealth of Experience, a Reputation for Excellence
Locations Throughout New York City
Affordable Cost
Convenient Schedules
Certificate You're Proud to Present
Quality Control
Ali Asgher
Manhattan - Midtown
"NYLC One of the greatest experiences i have been through in my entire life. I achieved new goals learned English Specialisation. Teachers here are so friendly to you, though you are a Non English Speaker Teacher wont make you feel uncomfortable. They build your confident not only in Speaking terms, also in Life's..." view all »
Annie
Jackson Heights, Queens
"I like this school very much. It is really helpful. My pro-advanced teacher is Brand. He has rich experience, so our class never limited to book and really fun. Besides, the assistants in the school are nice. They always listen to students and try best to help us. If you want a great English learn environment, come to..." view all »
Shoji
Manhattan - Midtown
"i love this school be cause teachers amazing and all students are funny . i could get many english words and many experience . i never forget about this school in my life."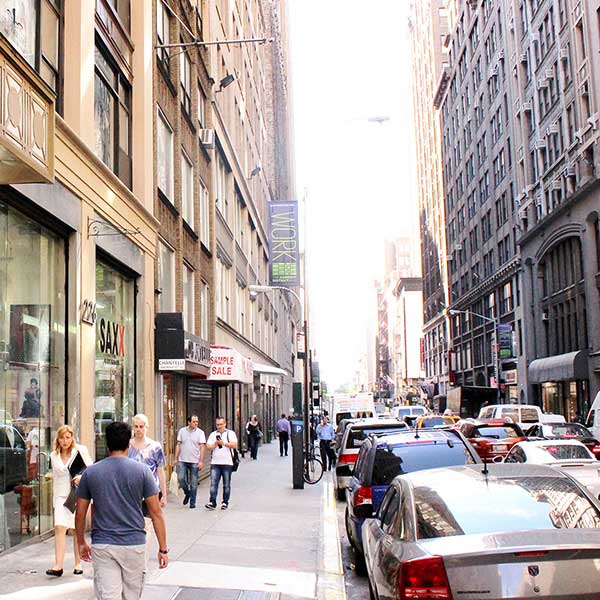 Anil Derse
Manhattan - Midtown
"When I first got in NYC, I was very nervous about what I am going to do in this tremendous city just on my own for a month. But New York Language Center totally cleared my mind and gave me the most perfect one month in my life. Whether you are alone or not just come to this language center and I guarantee you that you..." view all »
Astrid Djidjoho
Jackson Heights, Queens
"I Spent 5 months in NYLC Jackson Heights and i would really recommend to everybody who want to learn or improve their english. The program you will follow will be based on your level, so you don't have to be scared about being in a level class which doesn't correspond to yours. The teachers are very cool,..." view all »
View More Testimonials