Getting Started:
With four branches in one of the most dynamic cities in the world, NYLC offers unparalleled English language instruction to students of all levels. Founded in 1985, NYLC has established itself as one of the largest and most respected English language schools in the New York area. Each year, we help thousands of students from over 100 countries not only learn English, but live English. Whether you call New York your home or will be visiting New York from abroad, you will find that our economical and convenient courses make NYLC the ideal choice for your language education. Additionally, the staff at NYLC works to ensure that your student experience in New York is enjoyable, valuable, and unforgettable.
Why NYLC?
Whether you're looking for a rich cultural experience or superior language education, you'll find both in the exciting environment of NYLC. Here are some of the reasons you'll be glad you chose NYLC:
Request More Information
A Wealth of Experience, a Reputation for Excellence
Locations Throughout New York City
Affordable Cost
Convenient Schedules
Certificate You're Proud to Present
Quality Control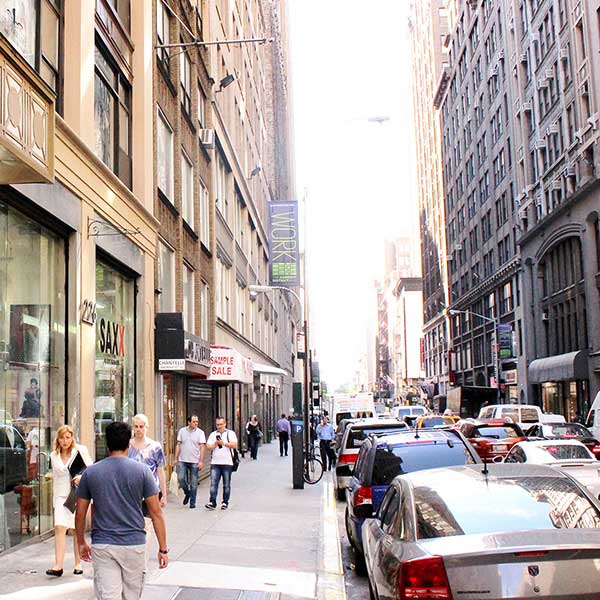 Maria Gonzalez
Manhattan - Midtown
"I love NYLC. It\\\\\\\'s nice school It has a good location in the middle of Manhattan. This School has the Best teacher, I love my school. "
jenny vega
Manhattan - Midtown
"Una bonita experiencia, estuve por 8 semanas y aprendi un monton. Hay desde niveles basicos hasta postavanzado, se lo recomiendo de todas maneras."
Yoshimi Uechi
Manhattan - Midtown
"I\\\'m so happy i was able to study English in this school because there are a lot of amazing teachers, so my English skills improved day by day! Thanks to them. And i could meet a lot of incredible friends who are from all over the world. i will never forget this wonderful experience in NYLC. Thank you so much!!!"
Aurelio TECOCOATZI
Jackson Heights, Queens
"ON MY EXPERIENCE AT THIS SCHOOL ALL I CAN SAY THAT IS THE BEST SCHOOL IN QUEENS-NEW YORK. WHEN I STARTED IN HERE II WAS NOT ABLE TO UNDERSTAND ANYTHING BUT NOW A DAYS I COULD UNDERSTAND EVERYTHING IF ANYBODY NEED TO BE SUCCESSFUL IN LIFE YOU SHOULD COME TO THE NEW YORK LANGUAGE CENTER. THANK YOU FOR EVERYTHING. I..." view all »
Monique Martins
Manhattan - Midtown
"I really enjoyed my experience at NYLC Midtown. The environment is nice and the staff is amazing. The teachers are also well prepared and friendly. I achieved my goal improving my english and enriching my vocabulary. I definitely recommend NYLC as a Language School in NYC. "
View More Testimonials