Focused Attention On Your Individual Needs
Private, one-on-one ESL lessons can be arranged for individuals or mini-groups that have specific schedules or needs. These customized lessons are perfect for the student who want more individualized attention. Lessons can be arranged to be conducted online or in person at one of our schools.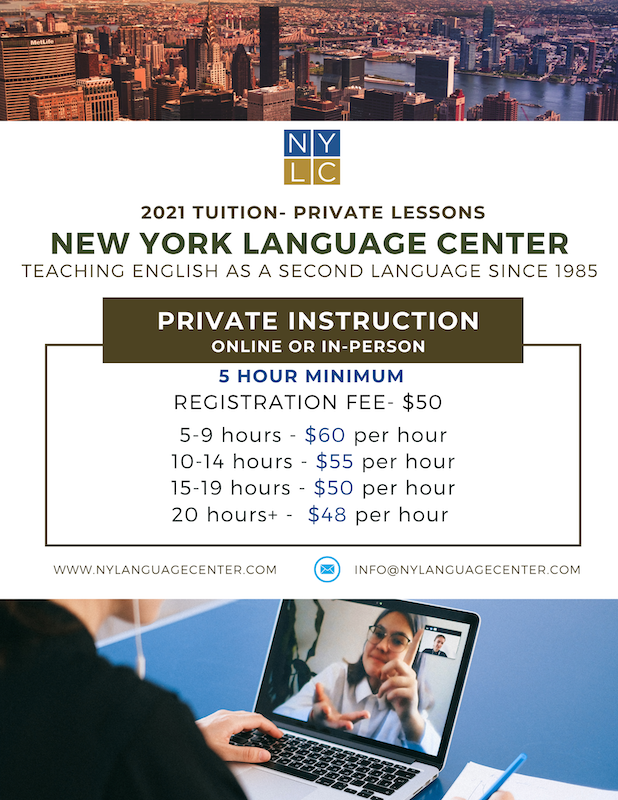 To learn more information and to request availability, please speak with a NYLC Representative or email info@nylanguagecenter.com.