Student Universe
http://www.studentuniverse.com/travel/nylc
Online since 2000, StudentUniverse is a travel company that provides exclusive discounts, rewards, and experiences for students, faculty and youth (16-25). StudentUniverse negotiates exclusive airfares with over 65 airline partners globally, and features discounted rates on hotels and tours all over the world. We believe that travel enriches education and that students should be able to explore their world without breaking the bank. Start your next adventure at StudentUniverse.
International Student Insurance
Web: www.internationalstudentinsurance.com
E-mail:  info@internationalstudentinsurance.com
Your checklist before arriving in the USA should include getting the right international health insurance for the duration of your stay. At NYLC, we can help you arrange insurance through the insurance provider, InternationalStudentInsurance.com. We have hand picked this provider, above all others, because they offer the most comprehensive plans at the most competitive prices.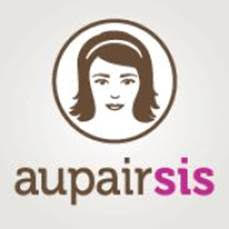 Aupairsis
https://www.goaupair.com/host-families
Go Au Pair has been providing quality, child care for over 30 years. Beginning as a nanny company in 1984, Go Au Pair soon expanded to include Au Pairs and was one of the original Au Pair Program sponsors designated by the department of State in 1989. Go Au Pair has representatives in over 50 countries on 6 different continents and in over 65 American cities with headquarters in Salt Lake City, Utah.
NYC Go
Where to go? What to do? What to see? This site is the perfect companion for those that are new to New York.
MTA
New York's public transportation makes commuting easy and affordable. Check out their website to find maps and other useful information.
Time Out New York
Visiting New York and not sure of what to do? TimeOut New York is the ultimate source to find information on restaurants, books, and activities available from day to night.
Learn Italy
Learn Italy is an Italian Cultural Agency, recognized by the European Community and the University for Foreigners of Siena. Learn Italy organizes Advanced Training Courses in Journalism, Global Marketing, Promoting the Excellencies of Italy in the USA.
MIM
Manhattan Institute of Management is a school located in the heart of Wall Street and specializes in combining academic coursework in all aspects of business with internships at New York City companies.  Students who successfully complete our advanced level courses can apply to MIM and transfer into a business program with ease.