VIEW ALL
Manhattan - Midtown
Manhattan - Upper West Side
Jackson Heights, Queens
The Bronx
Nadia
Manhattan - Midtown
Tres belle experience. jai fait de belle rencontre dans cette ecole . je retien que du positive. bonne ambiance
posted on Jun 30, 2017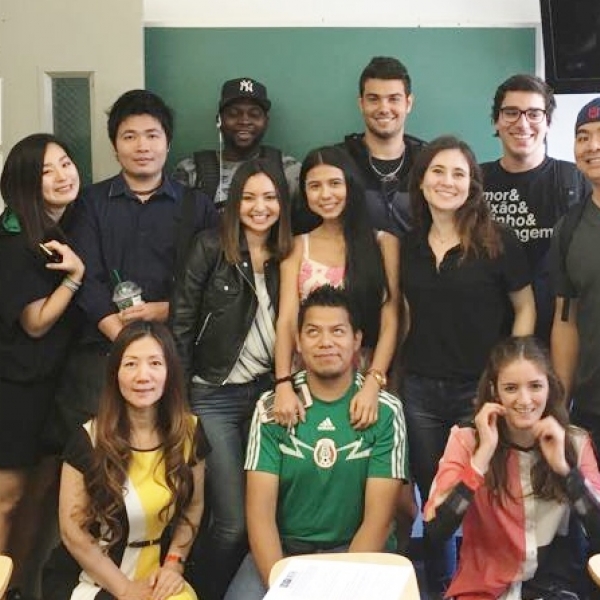 Maxime Biette
Manhattan - Midtown
J`ai passe 3 mois super dans cette ecole, j'ai fait de reel progres grace a de tres bon prof. Vous rencontrerais beaucoup de personne de toute culture, vous vous ferez beaucoup d'amies. l'ecole organise tres souvent des evenements qui sont a faire. Si vous devez choisir une ecole vous pouvez choisir celle-ci sans soucis.
posted on Jun 30, 2017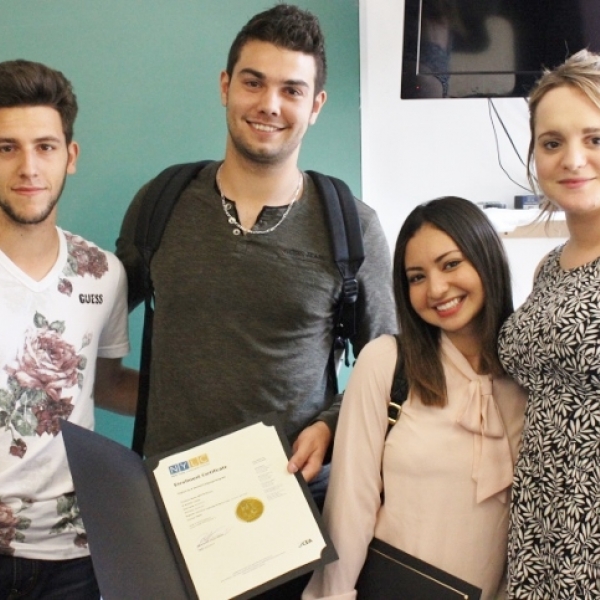 Bruno
Manhattan - Midtown
Tres bonne ecole, en plein Manhattan, tres bon professeur et une bonne ambiance. ce fut une tres bonne experience et l apprentissage se fait tres bien et tres vite.
posted on Jun 30, 2017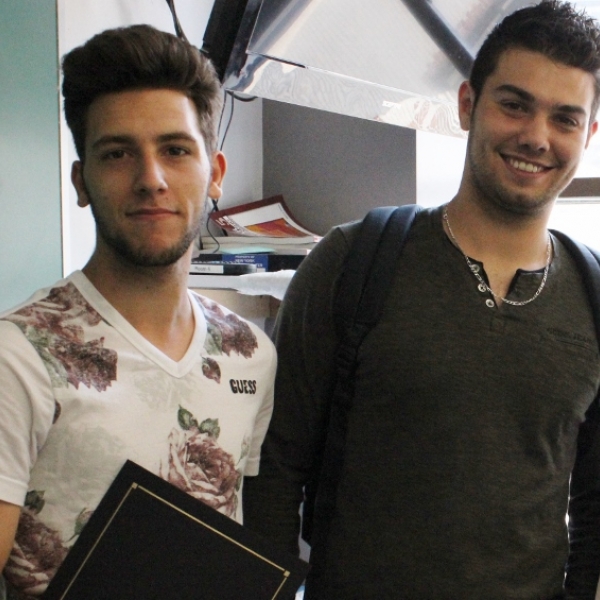 Unie Liu
Manhattan - Midtown
Today is my last day, I am definitely feel happy, but a little be sad to leave for China because I have studied in there a full year. After one year studying English, I have improved a lot without of any thing to communicate in English with native speaker. On the other hand, what I want to express I love the teachers and faculty to support all international students. Sometimes, we are laughing together. Yes, I am leaving with some special feelings with them. Although i am leaving, I know this will become a big memory of my life.
posted on Jun 30, 2017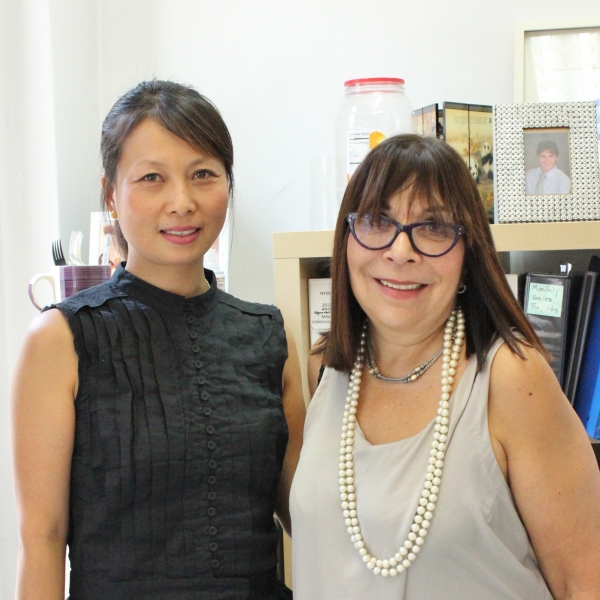 CuiXin
Jackson Heights, Queens
I like this school, all the teachers are very nice and I have learned a lot form this school. Also if we have any advises they will listen to us any try to be better. All the classmate are nice too. I made a lot of friends here and I will recommend my friends to come here to study!
posted on Jun 23, 2017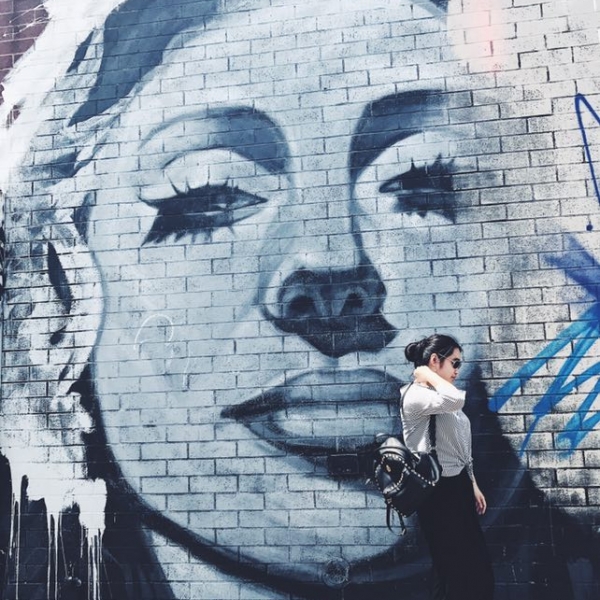 Sattaput Ninrat
Manhattan - Midtown
it's very nice to study at NYLC. I got a lot of new friend here.
posted on Jul 7, 2017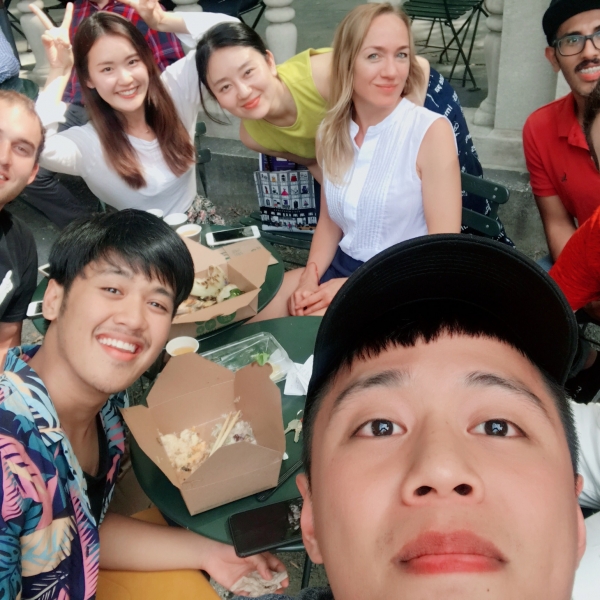 VIKTORIYA
Manhattan - Upper West Side
Finally I completed my studies in this amazing nylc in upper west side after long 6 months.. I had a great experience here and I improved my English, I acquired more confidence to speak now and I'm very happy!!! Very qualificate teachers, I advice to everybody this awesome language center!! I will remember for all my life the nice people that I met here!!
posted on Jul 7, 2017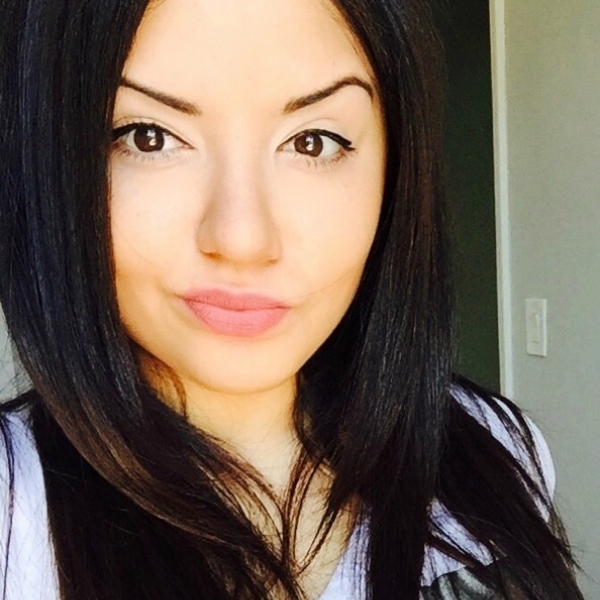 Albi Gjoni
Manhattan - Midtown
I spent 3 months in this school and it has been an amazing experience. The whole staff is amazing and the teacher that I had Mr. Jonathan is a very cool and knowledgeable teacher. The best Language School to go in NYC. I highly recommend it.
posted on Jul 7, 2017

Samuel Garnica
Jackson Heights, Queens
Definitely, I couldn't have chosen any better option than NYLC for my English studies. Its not just for the fun time you can have there. It's for the people you can meet there. NYLC combine a great study methods, with a patient and committed team of teachers, who become friends and part important of this awesome and unique experience that is study in the capital of the world. The city is simply amazing: the streets, the multicultural society, music on the subway, buildings, Broadway and all its colors, and endless possibilities. Before study in NYLC, I only wrote words in English, now, I even can write long testimonials in English!
posted on Jul 7, 2017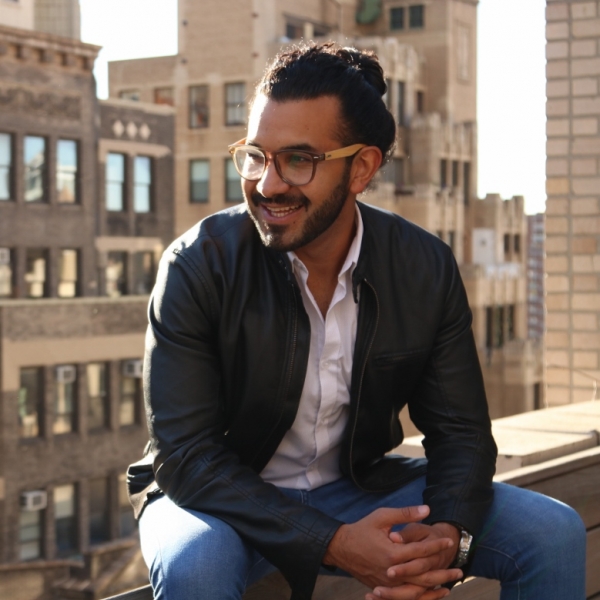 Ayberk Yuksek
Manhattan - Midtown
First things first, It's a great location. Second, The teachers have different knowledge such as New Yorker life, American history all that jazz which helps to improve your insight . My primary goal was to get a high enough score on The TOEFL. So, I got what I needed by My teacher's help. People who works there are friendly. They also organize cool events which I have participated a few of them. In a nutshell, I really enjoyed .
posted on Jul 28, 2017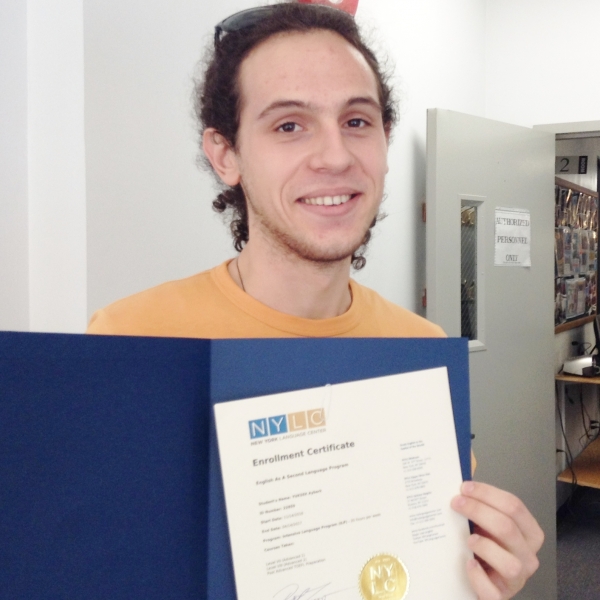 Viviane de Paula
Manhattan - Midtown
The school is so good. The students are kind and very diverse, and the teachers are excellent and dynamic. I spent 21 days in this school and It was a great experience for meeting people all around the world and, even it was a short period of time, I improved my English a lot. The school offers everything that the student need to improve his English skills and also promote a lot of events that can help them to emerge into The American Culture.
posted on Jun 23, 2017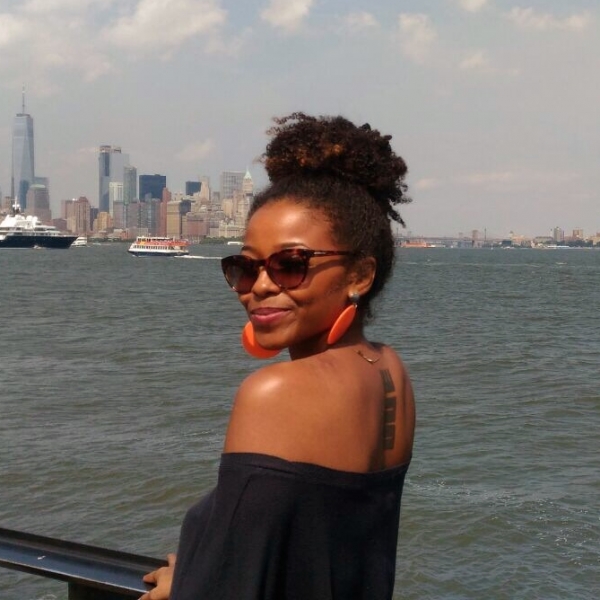 Manuel Uzhca
Jackson Heights, Queens
As for me, New York Language Center school is one of my most favorite places in New York City. There are several important ways of why this place is considered as an essential for me. Firstly, I arrived in NYC in July 30, 2010. I was 19 years old man and unable to speak a single word in English. After I arrived in my dream City, then I started to work as a dishwasher. I worked very hard in order to pay back money that I borrowed from my cousin. Two years flew swiftly and the amount of money that I borrowed was given back. Then one day I was walking around 82nd Jackson Heights when I saw "NYLC school". Meanwhile I went in and met lovely people who work in front desk until now. They gave me some information about the school and the amount of money for the course. Never have I thought that I would registered for English without any plans to study the beautiful language. Secondly, in April 12, 2012 I stared to study English at NYLC school. My first teacher was from Colombia and his name was Mr Gorge. He was such an amazing person who would be talking to me in English although he flat as if he was talking to a wall or rock. I wouldn't comprehend what he was saying at all. I would sit in class and watch him talking as if he was a robot. I really wanted to participate in class, but I would always speak in Spanish by mistake. Being aaware of that Mr. Gorge would make a placard and write such as: no Spanish, Only English, no English no money and many more. I used to be sweating and shaking my balls by nervous. ??? Lastly, it is so incredible how time has flown. After five years, I am here to tell you how much I have been learning from this school. And now, I would like to share with you whoever are reading this passage at this time. It is an honor for me to be in TOEFL class with one of the best teachers at NYLC school, and I highly recommend that people who want to Improve their English should choose this prestigious school that can help the dream come true. Although I would say that success never comes without hardship. But if you really want to learn English, then nothing is impossible and most importantly don't listen what other people say about you. Several people have told me to stop wasting my time by going to English school. The good thing is that you are trying to learn English and what are they doing? Nothing.
posted on Jun 21, 2017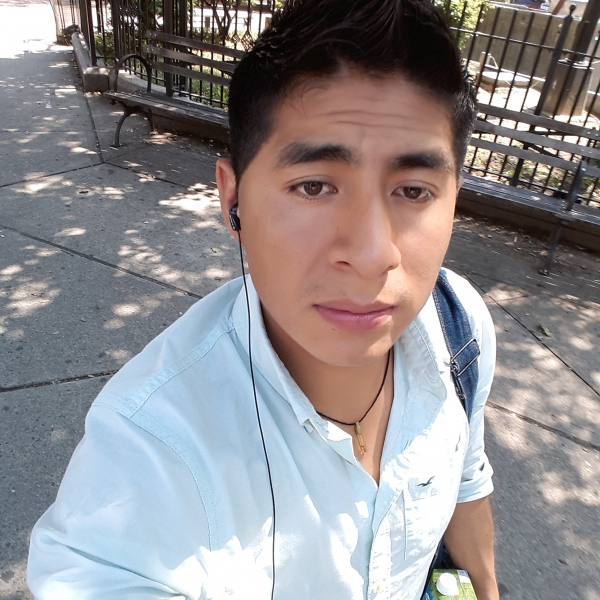 Moz
Manhattan - Midtown
It's a great place, friend and teacher. My english skill get improved.
posted on Jul 7, 2017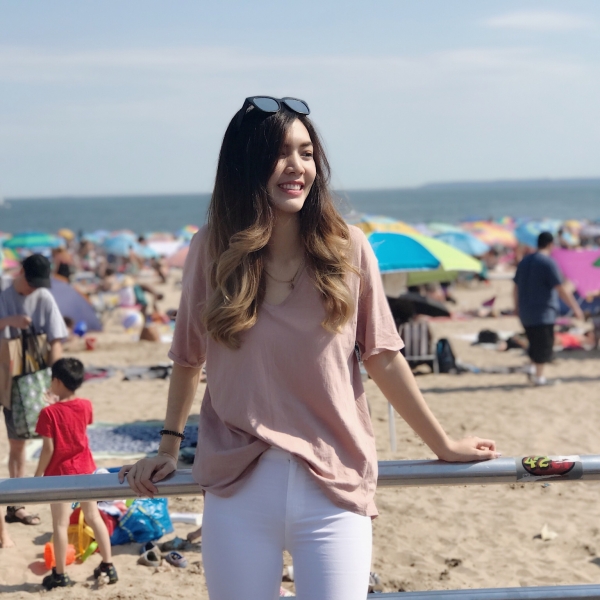 Felipe Monnerat
Manhattan - Midtown
The school is amazing, great teachers, good environment. It helped me improve a lot, and made me feel ready to take the toefl, hope to be back soon.
posted on Jul 20, 2017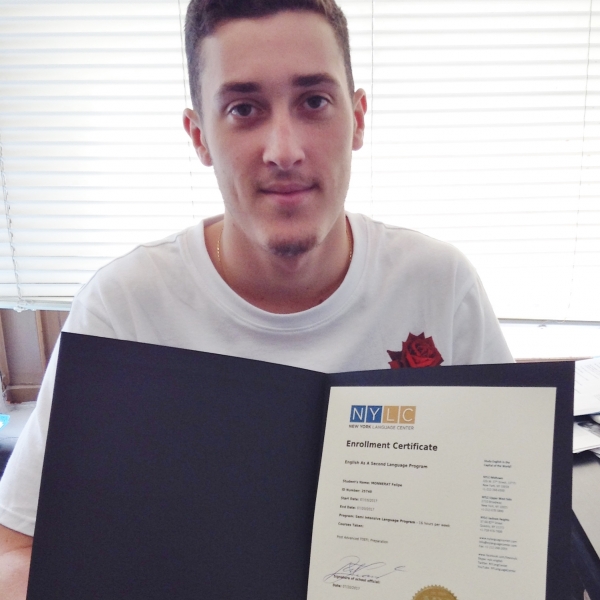 Maria Hovan
Manhattan - Midtown
I had a good experience in this school, my teacher in all the curse was Ben, he is a great teacher, explain very well, is friendly and support you in any questions that you have.. also i met a lot nice people in all the world, i made friends and i'm very happy to have been part of this school.
posted on Jul 20, 2017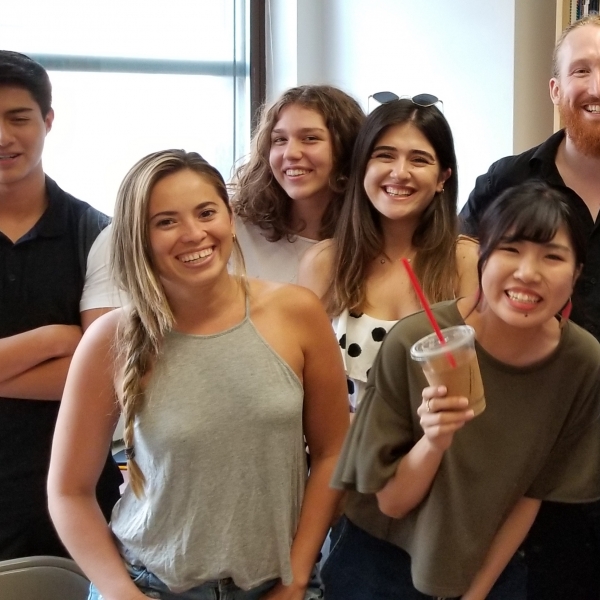 Submit Your Testimonial